1. Silk Screen Reverse
The polarity point (white silk screen) on the component is consistent with the screen printing direction of the PCB board. (Acceptable)
The polarity point on the component (white screen) is not consistent with the diode screen on the PCB board. (Rejected)
2. Too Many Tin
The maximum height (E) of the solder joint can be extended to the top of the PAD or end cap metallization, to the solderable end, but not to contact the component body. ( Acceptable )
The solder has touched the top of the component body. ( Rejected )
3. Reverse
If the exposed electrical material is exposed, the chip part will have an opposite direction to the material surface and the printed surface. Chip components only allow one ≤0402 component to be reversed per Pcs board. ( Acceptable )
If there is exposed electrical material, the chip part will have the same material surface as the printed surface. Chip components have two or more components, each Pcs board ≤ 0402. ( Rejected )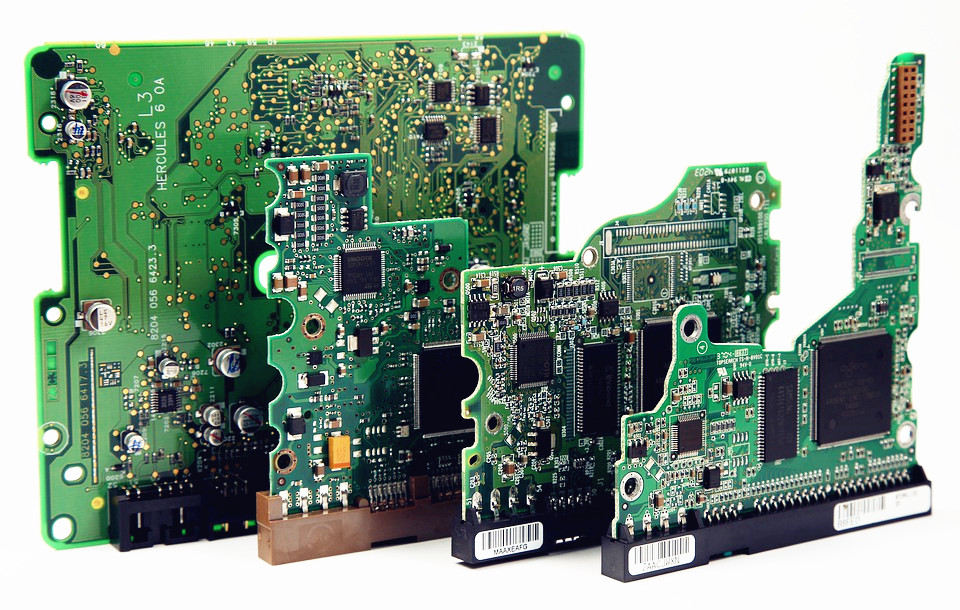 4. Empty Soldering
The solder joints between the component leads and the PAD are wet and full, and the component leads are not lifted. ( Acceptable )
The component leads are not coplanar, which prevents acceptable soldering. ( Rejected )
5. Cold Solder
During the reflow process, the solder paste is fully extended, the tin on the solder joints is completely wetted, and the surface is smooth. ( Acceptable )
The solder paste on the solder balls is not completely reflowed, the appearance of the tin is black and irregular, and the solder paste has tin powder that is not completely melted. ( Rejected )
6. Miss Components
The BOM list requires solder components in empty part number but not soldered. ( Refuse )
The BOM list requires keep empty part number but not require components to be soldeed; However, in production, components are soldered and redundant components appear anywhere. ( Rejected )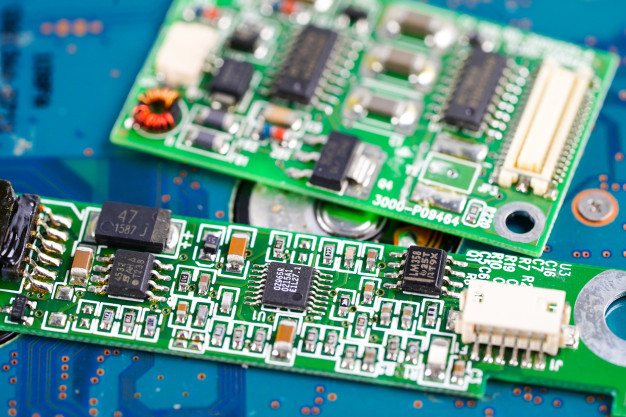 7. Damage
Any edge peeling is less than 25% of the component width (W) or component thickness (T), and the top metal plating lacks up to 50% (each end). ( Acceptable )
Any cracks or dents exposed due to clicks, cracks or any damage on the main body of the glass parts, any gaps in the resistance material, any cracks or indentations. ( Rejected )
8. Foaming & Layering
The area of foaming and layering does not exceed 25% of the spacing between plated through holes or internal lines. ( Acceptable )
The area of foaming and layering exceeds 25% of the pitch between plated through holes or inner conductors, and the area of foaming and delamination reduces the spacing of the conductive patterns to a minimum electrical gap. ( Rejected )
Only by strictly implementing the acceptance procedures can the quality of PCBA processed products be guaranteed. Only by paying more attention to quality can we survive in an increasingly competitive market.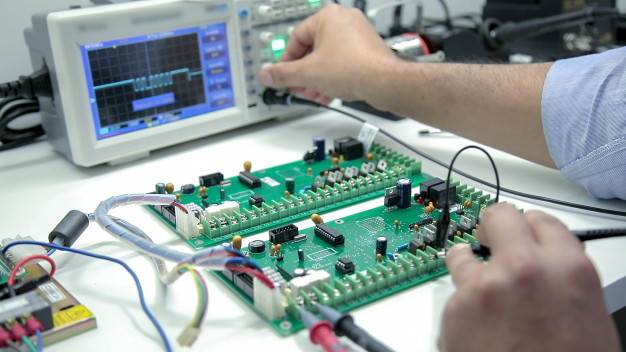 Four Reasons Why Choosing Grande To Do SMT
1. Strength Guarantee
▪ SMT factory: With imported SMT machines and multiple optical inspection equipment, which is able to produce 4 million points per day. Each process is equipped with QC personnel who will keep an eye on product quality.
▪ DIP production line: Two wave soldering machines and more than 10 employees who have worked for over three years. That' s to say, these workers are highly skilled and can weld various SMT & DIP components.
2. Quality Assurance With High Cost Performance
▪ High-end equipment can paste precision special-shaped parts, BGA, QFN, 0201 package. It can also be soldered prototype pcba via SMT machine and placing bulk materials by hand.
▪ Both samples, small and large batches can be produced. And there is no SMT Machine starting cost.
3. Rich Electronic Products SMT Soldering Experience With Stable Delivery
▪ Accumulated services to thousands of electronics companies, involving SMT soldering services for various types of automotive equipment and industrial control motherboards. Furthermore, PCBA products are often exported to Europe and the United States, and the quality is able to be affirmed by new and regular customers.
4. Strong Maintenance Ability & Reliable After-Sales Service
▪ The maintenance engineers have sophisticated experience so that those defective boards caused by all kinds of smt soldering can be repaired. Meanwhile, ensuring the connectivity rate of each circuit board also make sense.
▪Order problems feedback will get response, solution and solved as soon as possible.