Which eight things need to consider?
1. Consider the design scale before selecting parts
Which is important for board size, cost and design time? Large boards are easier to design, but the cost of production is higher, and the production of small boards is cheaper, but it may also increase the price because of the need to compare multiple layers, and it may take a long time to design.
2. Part size and cost
For passive components, components with a size of about 0603 are the most cost-effective and best handled. We can handle components to 0201, but not all manufacturers. In addition, 0603 is also easy to repeat processing, and it is not necessary to manually weld if necessary.
3. See if there are any new components.
Recently, some components can only be used in BGA or QFN with very small wafer specifications. Check your integrated circuit to see if it's the specifications you are used to.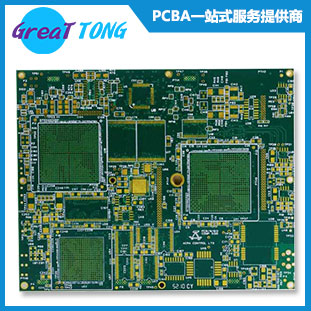 4. Confirm whether rare components can be obtained
If the design prototype is about to be completed, but you need to wait for a part, it is very troublesome. If your design uses rare components, consider alternatives that are similar in function and easier to obtain.
5. When designing the board, pay attention to the temperature problem during production.
Large components and small components side by side may cause problems. Large components are like heat sinks, which may cause the solder of the small component parts to be melted smoothly during soldering. The same problem can also be encountered when the copper inside the board covers only a small part of the small component.
6. Object names and polarity labels should be particularly clear
The label of the object name should be very clear, and the polarity label should not be confused. LEDs must be especially careful, manufacturers sometimes interchange polarity symbols, and the positive sign may be negative on other LEDs. Also, try not to mark it near the guide hole or other places that may be erased.
7. Please confirm the file once the PCBA production materials are sent out for production.
Please confirm that the version of the design file sent is correct. The bill of materials is likely to be affected by some outdated data, causing delays.
8. If you want to send it as a kit, please confirm if there are any missing components.
Please check again to confirm that each kit has a component number and name on it.
The production process is actually putting a bunch of components on the board. It sounds very simple, but there are still many intermediate variables. Through some confirmation processes, the error rate can be reduced a lot!